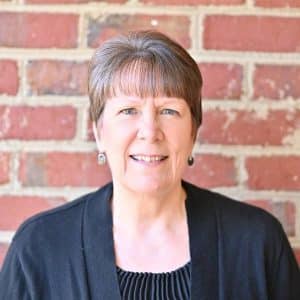 NANCY SIEDSCHLAG holds a bachelor's degree in Music Therapy from the University of Wisconsin-Oshkosh. She played french horn in various school bands and orchestras as well as the two community orchestras. She completed a six month internship at Dorthea Dix Hospital in Raleigh and was employed there as a music therapist for three years.
MARY FULLER holds a Bachelor's Degree in Elementary Education from Clarks Summit University where she was a member of the concert choir, a small vocal ensemble, a traveling octet, and participated in the college orchestra for several oratorios. She has taught clarinet, voice, and piano at the Carolina School of Music since 2004 and has since added saxophone to her teaching schedule. Mary seeks to guide each student to their best level of performance through good technique and knowledge of music theory.
WINIFRED MARECHEAU holds a bachelor's degree in Music Education from Winston-Salem State University and a master's degree in Music Education from Jackson State University. He has also earned a certificate in Academically Gifted Education from UNC-Charlotte. Winifred has served as strings instructor in the Charlotte-Mecklenburg Schools and is currently a strings teacher in the Wake County Public Schools.
CAREY RANDALL holds a Bachelor's of Music degree in Music Therapy from Appalachian State University where she played oboe in the wind ensemble and graduated with piano as her primary instrument. She completed her training through an internship at Lakeshore Rehabilitation Hospital in Birmingham, AL. Since moving to the Raleigh area in 2002, she has worked with individuals of all ages in the community, in assisted livings and in schools.
MARK STARLIN began studying guitar as a teen under the instruction of Robert Richter, a jazz guitarist and musician in Ann Arbor, Michigan. He has played at churches for over 30 years. He currently plays in two bands and writes and arranges music. Mark has developed his own guitar instructional series of books titled Starlin Guitar Method. Watching his students grow as musicians and individuals motivates Mark's teaching.
ELIZABETH TAYLOR has been a band director in Wake County Schools, working at Fred J. Carnage GT Magnet Middle School and West Cary Middle School. She has been with Wake County for 28+ years. She holds a Bachelor of Music Education degree from Mars Hill College, and a Master's of Music Education degree from Meredith College. Her primary instruments are oboe and flute, but teaches all band instruments at beginning and intermediate levels.
PATRICIA MCCALLUM holds a Bachelor of Music degree in Applied Performance from Houghton College, Houghton, NY. Proficient in violin, viola, and piano, Patti has played in Harrisburg (PA) and Newburgh (NY) symphonies, Woodstock Chamber Orchestra (NY), Berman String Quartet, Salisbury University (MD) Orchestra. She has been in recording studios on multiple projects including her own recording. Currently, she is playing viola in the Shepherd's church orchestra.
DERRICK SINGER has performed in marching, percussion, wind, and jazz ensembles for Middle Creek High School, North Carolina State University, and World Guard International. Derrick has also done work as a recording musician, including personal projects and pieces for Epic Games. Furthermore, Derrick has served in the college worship band at The Shepherd's Church as a musician, coordinator, and leader for several years.